News
Innovation for Impact: Transforming Industries - Start-up Demo Day 2023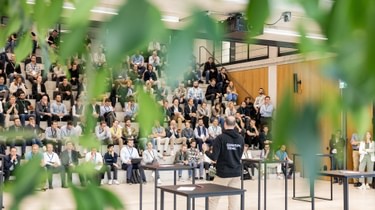 © Bert Willer
On May 25, 2023, the Start-up Demo Day at Munich Urban Colab celebrated the successful culmination of our TechFounders 20-week accelerator program for our 17th batch of start-ups. In collaboration with XPRENEURS Incubator and supported by Google Cloud, this exclusive event brought together around 250+ guests, including corporate representatives, founders, international investors, and members of the UnternehmerTUM ecosystem.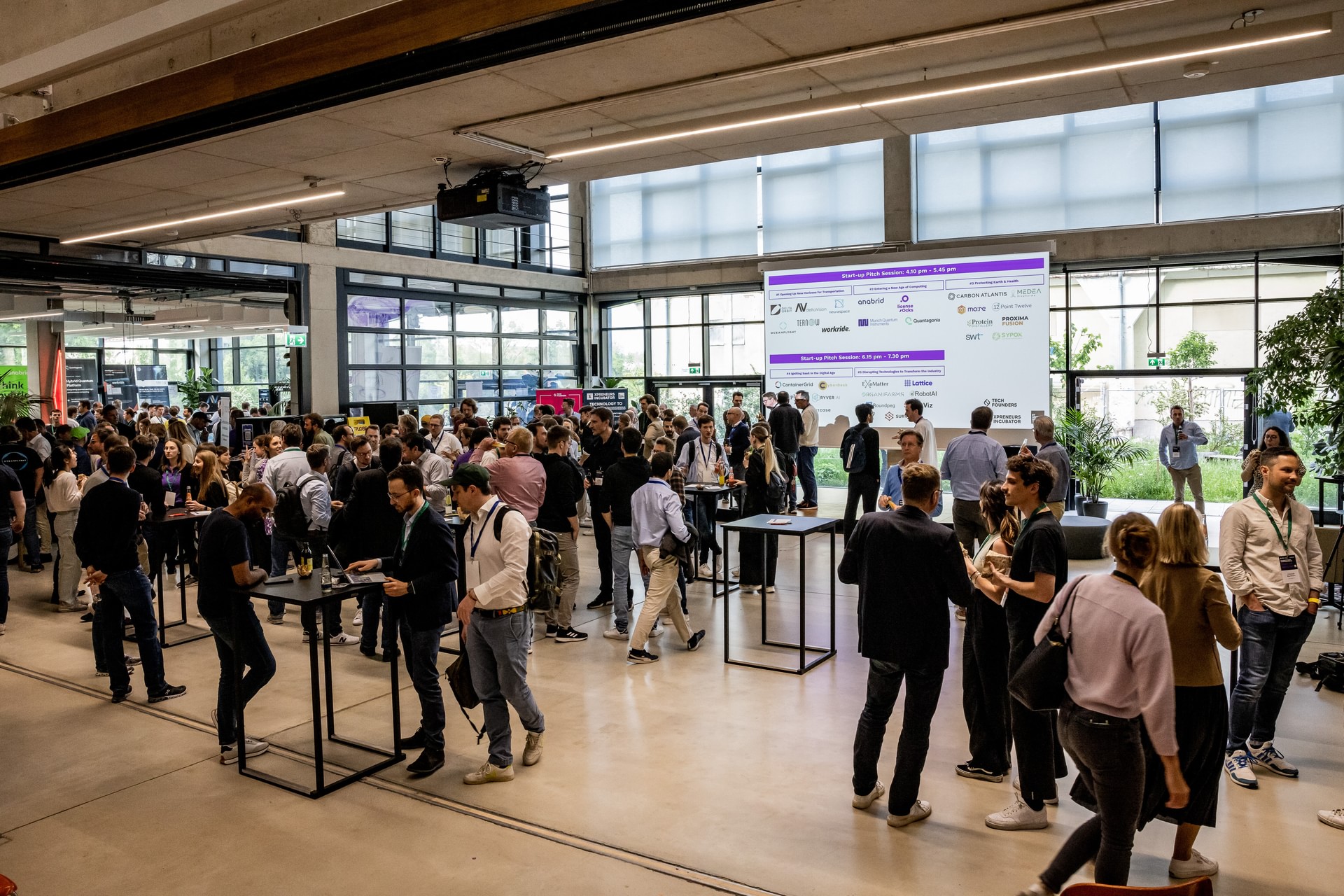 © Bert Willer
A total of 32 start-ups pitched across five key innovation clusters (with TechFounders start-ups in bracelets):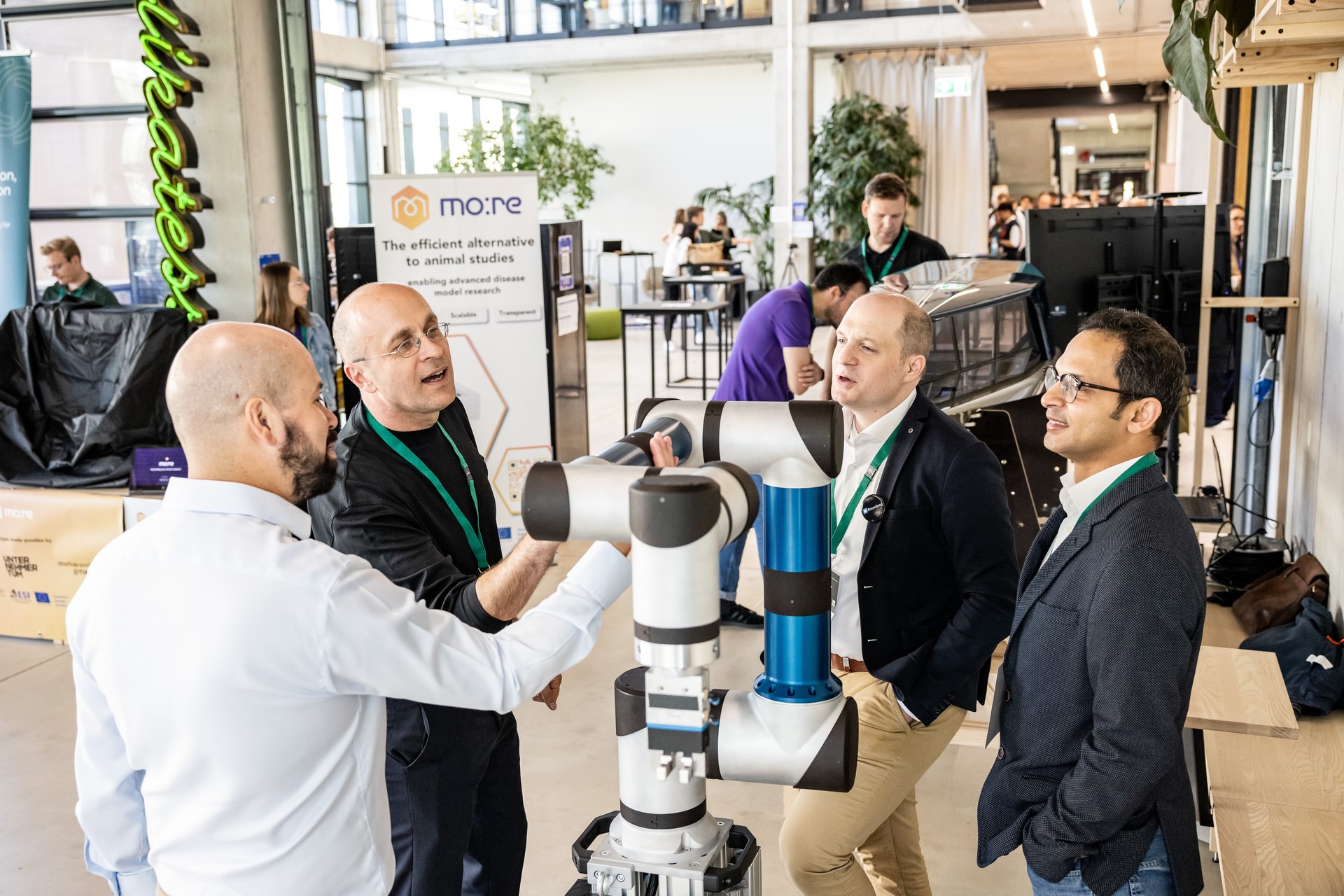 © Bert Willer
The keynote speaker, Sascha Koberstaedt, also captivated the audience with his inspiring entrepreneurial success story. As the Founder of EVUM Motors GmbH and an alumni of the XPRENEURS Incubator (Batch #1), he showcased the remarkable journey of transforming a research project at the Technical University of Munich (TUM) into a sustainable electric commercial vehicle company, in collaboration with his founding colleague.

Following the official part of the program, everyone had an invaluable opportunity to connect and engage in meaningful discussions with fellow professionals and entrepreneurs.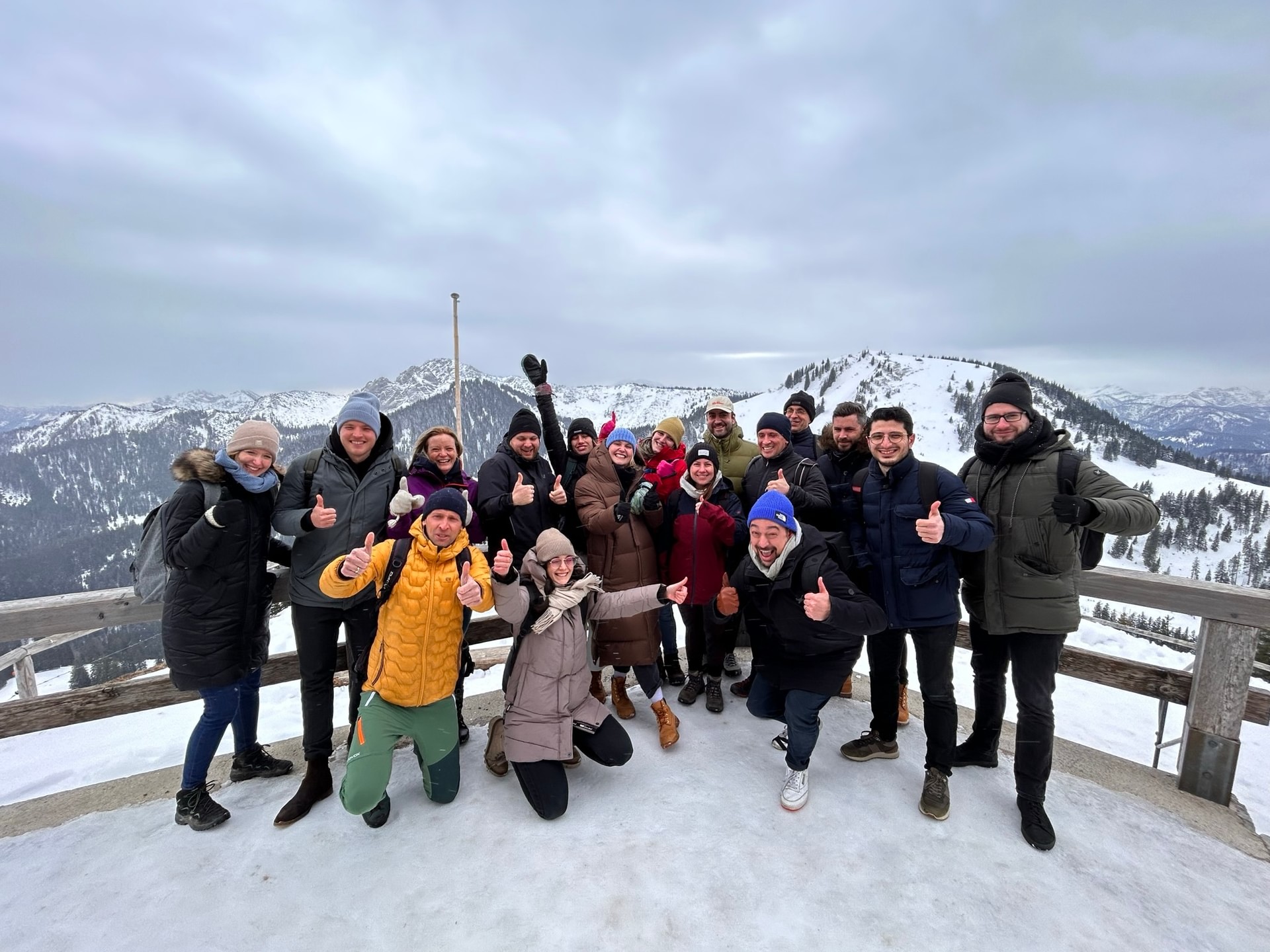 We would like to thank the eight start-ups for participating in our program and entrusting us with their entrepreneurial journey, as well as our corporate partners for their support in fostering innovation and driving economic growth through their assistance to young companies. It has been amazing to follow the growth of these teams over the past few months and see them achieve remarkable milestones.