Applications are now Closed
Thank you to everyone who applied for the 19th batch of the TechFounders Pilot Project Program. 
Please stay patient while we review all the applications and come back to you regarding the next steps.
The Key Program Benefits
Access to Corporates & SMEs
demonstrate your innovation
Our Corporate Partners & Pilot Project Focus Fields for the upcoming batch can be found below
Tailored Coaching and Mentoring
to tackle your roadblocks
By seasoned serial entrepreneurs, tech experts, business angels, venture capitalists, and experienced industry professionals
Free office Space
in the heart of Munich
We provide office space and support you on all matters of your business
Pitch at Start-up Demo Day
where your next match is made!
Present your company in front of number of investors, business angels, and business representatives
Application Process
We offer a unique program to our start-ups – during the 20-week program, you will get intensive trainings and coaching on all kinds of business topics. During the program, we have four sprint phases with training sessions, mentor meetings, pitch nights, and get-togethers. The sprints take place twice in person in Munich and twice online, each sprint lasting for 3-4 days.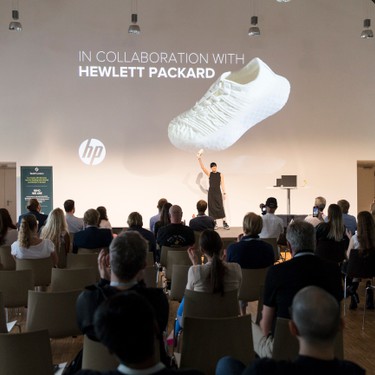 Oct - Nov 2023

Selection Process

Pre-discussions with potential candidates

Pitch events with TechFounders & Corporate Partners

December 2023

Decision

Communication of decision to applicants
What kind of start-ups are we looking for?
Target Geographics
Globally
We accept applications from all around the world
Focus Topics
Solutions to Transform Industries
Please check out our current focus fields below
Target Stages
Seed/Series A
"Late" early stage companies that have at least a working prototype
Exceptional Team
True Gamechangers
We are looking for people who are driven and curious with a big vision
Batch #19 Pilot Project Partners & Focus Fields
Discover the specific industry sectors and innovation areas our corporate partners are actively seeking for start-up pilot projects. Don't see a match? No worries! Check out our 'Apply as a Wildcard' section below to learn how you can still apply for our next batch.
DATEV
DATEV is a software developer and IT service provider for tax consultants, auditors, and attorneys, as well as their clients. In addition to our members, our clients include companies, municipalities and institutions. The cooperative's range of products and services encompasses the fields of accounting, personnel management, business consulting, taxes, enterprise resource planning (ERP), IT services, IT security, and training and consultancy.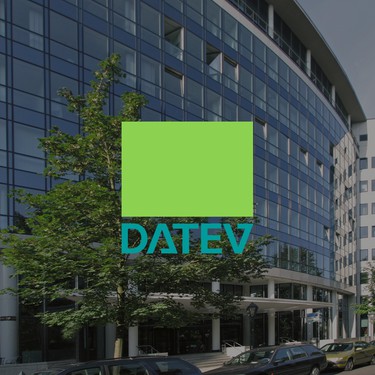 AI-based Learning-Support
We are looking for start-ups that are reshaping corporate learning experiences by developing cutting-edge AI-solutions that provide individualized and group-based learning support. We aim to create personalized learning journeys that adapt to each employee's unique needs and redefine how employees acquire knowledge, navigate learning paths, and engage in collaborative learning communities.
Primary Focus Technologies include:
Machine Learning
Deep Learning
Generative AI
Gamification
AI-Driven Generative Solutions for Engineering and Manufacturing
We are looking for forward-thinking teams to harness the power of AI-driven generative solutions and shape the future of engineering and manufacturing. If you're a team that thrives on redefining engineering design, manufacturing processes, and problem-solving through cutting-edge AI applications, this opportunity is tailor-made for you.

Primary Focus Technologies include:

Generative AI

Deep Learning

Natural Language Processing (NLP)

Text Analytics
Festo
Festo SE & Co. KG is a worldwide leader in automation and a world market leader in technical training and development. Regarding automation, Festo offers products, systems and services surrounding pneumatic and electrical control and drive technology – whether in the factory or process automation sector. Festo Didactic equips technical training institutes and offers training and consultancy to processing industrial companies.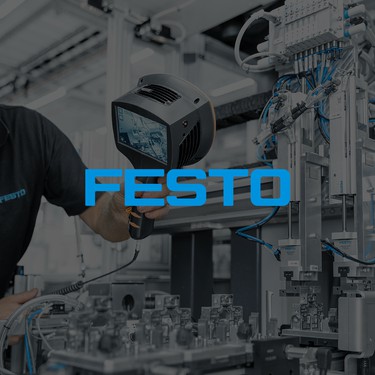 HP Tech Ventures
As HP's corporate venture arm, HP Tech Ventures is helping to foster an ecosystem of innovation and reinvention that will define tomorrow's world and experiences, through strategic partnerships and investments in disruptive technology areas. HP Tech Ventures offers more than 75 years of experience in innovation and technology, backed by more than 18,000 global patents, to entrepreneurs around the globe.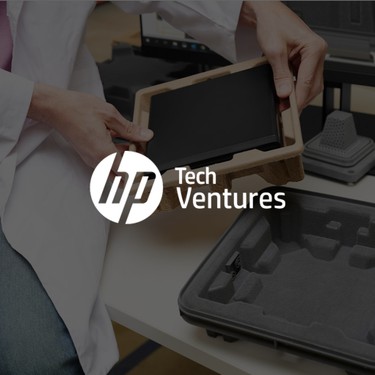 Future of Work
Are you reimagining how compute devices will look like and will be used in a hybrid work environment? We are looking for founders who are developing hardware and software or software-enabled hardware solutions that will shape the future of work. What cutting-edge technology are you building that can seamlessly integrate with PCs or leverage compute technology, opening up new horizons for productivity, efficiency, and engagement at work.
Primary Focus Innovation Fields include:

New Form Factors and/or Use Cases for Compute Devices

AI Applications at the Edge

AI Symbiosis within Hardware/ AI-Optimized Hardware

Hardware-enabled Co-Creation, Collaboration, or productivity tools for Hybrid Work
Personal Systems & Compute Circularity
We're on the lookout for trailblazing solutions that align with our mission of achieving 100% circular PCs. Are you a founder that recognized the opportunity to build next-gen green computing devices? If your start-up is passionate about minimizing waste, reducing carbon footprints, and enhancing recycling, reusing, and upcycling practices, this opportunity is your platform to make a lasting impact.
Primary Focus Innovation Fields include:

Second-life, Upcycled & Recycled PCs

AI Retrofit (Compute Extension)

Future Hybrid PC & Energy Harvesting for Sustainable Charging Method
Flexible Automated (Dis-)Assembly Processes in Chemical Plants
We are looking for companies that are working on new and exciting ideas and technologies to enhance the production process of polysilicon. Specifically, to find ways to automate the process of changing between different deposition batches of polysilicon. The goal is to improve the overall efficiency, quality, and stability of the production process and make it more comfortable for the workers by reducing the amount of manual work required.
Primary Focus Technologies include:
Mobile Robotics
Cobots
Automated Screwing Technologies
Multi-Utility Robots
WACKER
WACKER is a globally active company with state-of-the-art specialty chemical products found in countless everyday items, ranging from cosmetic powders to solar cells. WACKER's portfolio includes over 3,200 products supplied in over 100 countries.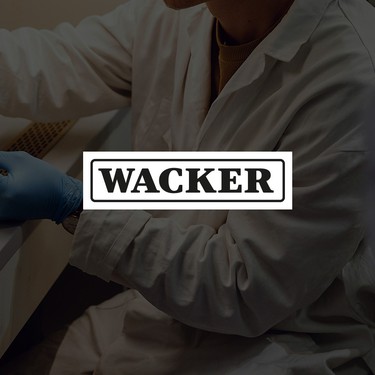 Wieland
Wieland is one of the world's leading suppliers of semi-finished copper and copper alloy products. With a global network of production sites, service, and trading companies, the company offers a broad product, technology, and service portfolio. From prototype to series production, Wieland develops solutions for automotive, electronics, refrigeration, air conditioning, and other industries.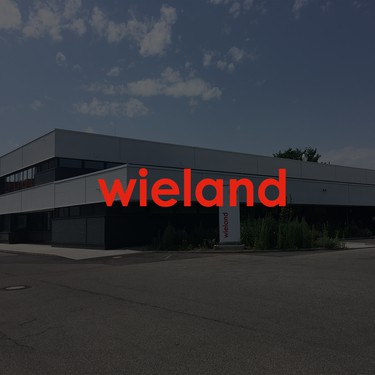 Smart Vision Solutions for Worksite Accident Prevention
We are looking for start-ups that are developing solutions that create safer, smarter, and more secure work environments by providing real-time insights, analyzing critical situations, and identifying potential hazards involving moving vehicles and individuals.
Primary Focus Technologies include:
Video Image Analysis
AI in Health & Safety
Automated Reporting
AI for Predictions & Analysis
Apply as a Wildcard
TechFounders aspires to support technological development globally to ensure not just workplaces and sustainable economic growth, but more importantly a liveable planet for future generations. Therefore, we reserve additional wildcard spots for our exclusive program.
We are here to back start-ups crafting revolutionary solutions in the sectors mentioned below. But if you're pioneering a game-changing innovation that falls outside of these categories, we encourage you to apply too. Our interest extends to start-ups exploring uncharted territories beyond these sectors.
Wildcard spots include all of our usual benefits, such as:
intensive coaching and mentoring

access to potential partners within our vast network & a spot to pitch at our Start-up Demo Day

free office space and support & access to our high-tech workshop
APPLY HERE as a Wildcard