Accor is a multinational hospitality company that owns, manages and franchises hotels, resorts, and vacation properties. It is the largest hospitality company in Europe and the sixth largest worldwide. Accor includes Mercure, Pullman, IBIS, Novotel, and many more. As a TechFounders start-up, you can get access to discounts of up to 12% on the daily rate.
AWS (Amazon Web Services) is as a secured cloud services platform that offers compute power, database storage, content delivery, and various other functionalities. AWS Activate provides startups with a bundle of cloud-based services, including AWS credits, AWS support plan credits, and training as well as access to AWS' global startup community to help grow your business.
CHANGERS.COM
Alumni Products
Changers CO2 fit App motivates in playful competitions to switch from car to bike, walk more often, use public transit, and take part in healthy and climate-friendly activities. Through our program, you will be eligible for a 30% discount on Changers SaaS application.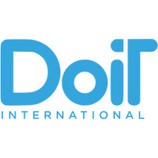 DoiT International helps their customers with technical support and consulting on building and operating complex large-scale distributed systems, developing better machine learning models and setting up big data solutions using Google Cloud, AWS and Microsoft Azure. DoiT Internatonal offers TechFounders startups a unique bundle of cloud services at a reduced price point.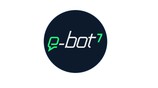 E-bot7 integrates artificial intelligence to increase the efficiency of customer service. Through its pre-trained machine learning algorithms, the system can automate answers and processes and suggest the best answers to agents.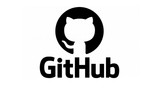 GitHub
Software Development
GitHub is a web-based platform for version control and collaboration in software development, allowing multiple developers to track changes and work together efficiently on projects.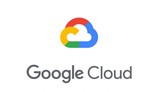 Google Cloud Platform is a suite of public cloud computing services offered by Google. The platform includes a range of hosted services for compute, storage and application development that run on Google hardware. TechFounders start-ups receive credits for Google Cloud solutions and special offers for Google Workspace.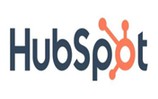 HubSpot is an inbound marketing and sales platform that helps companies to attract visitors, convert leads, and close customers. It does this by bringing together a variety of functionalities and allowing marketing and sales departments to manage all their activities in one place.

MathWorks partners with 500+ leading accelerators and incubators to help startups advance their development. Over 5,000 startups worldwide use MATLAB and Simulink to research projects, develop prototypes, and take ideas from concept to production in industries such as clean energy, medical devices, robotics, and autonomous vehicles.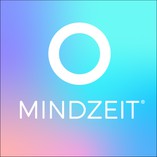 TechFounders Alumni MINDZEIT offers the community an exclusive 20% discount on their business packages for the first year. MINDZEIT is the most innovative app for stress reduction and prevention in the context of corporate health management. Satisfied customers include DB and AOK.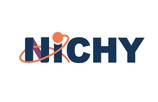 Scaling a start-up is tough when very few inbound marketing leads and applications from top talents for open positions are coming in. We from NICHY help early-stage start-ups to build a strong brand and loyal community (on LinkedIn) in order to attract new customers and promising candidates for you.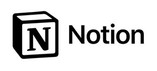 Notion is the all-in-one workspace that combines notes, docs, project management, and wikis — and makes them all customizable (here's a quick intro video). As part of TechFounders program, start-ups can access free Notion credits as well as access other exclusive perks.

Speedinvest Heroes
HR/Recruiting
Speedinvest Heroes is able to combine the best aspects of traditional recruiting & consulting firms, HR Tech and job portals to not just offer the best talents, but also guarantee placements.
Speedinvest Heroes' approach is data and artificial intelligence driven to define the best targeted talent. As market leader in Europe, Speedinvest Heroes will soon launch a B2C app to identify talents even earlier.
Psst.... page is still incomplete - rest of our partners will be added here soon!
Interested in becoming our Benefit Partner? Write us!