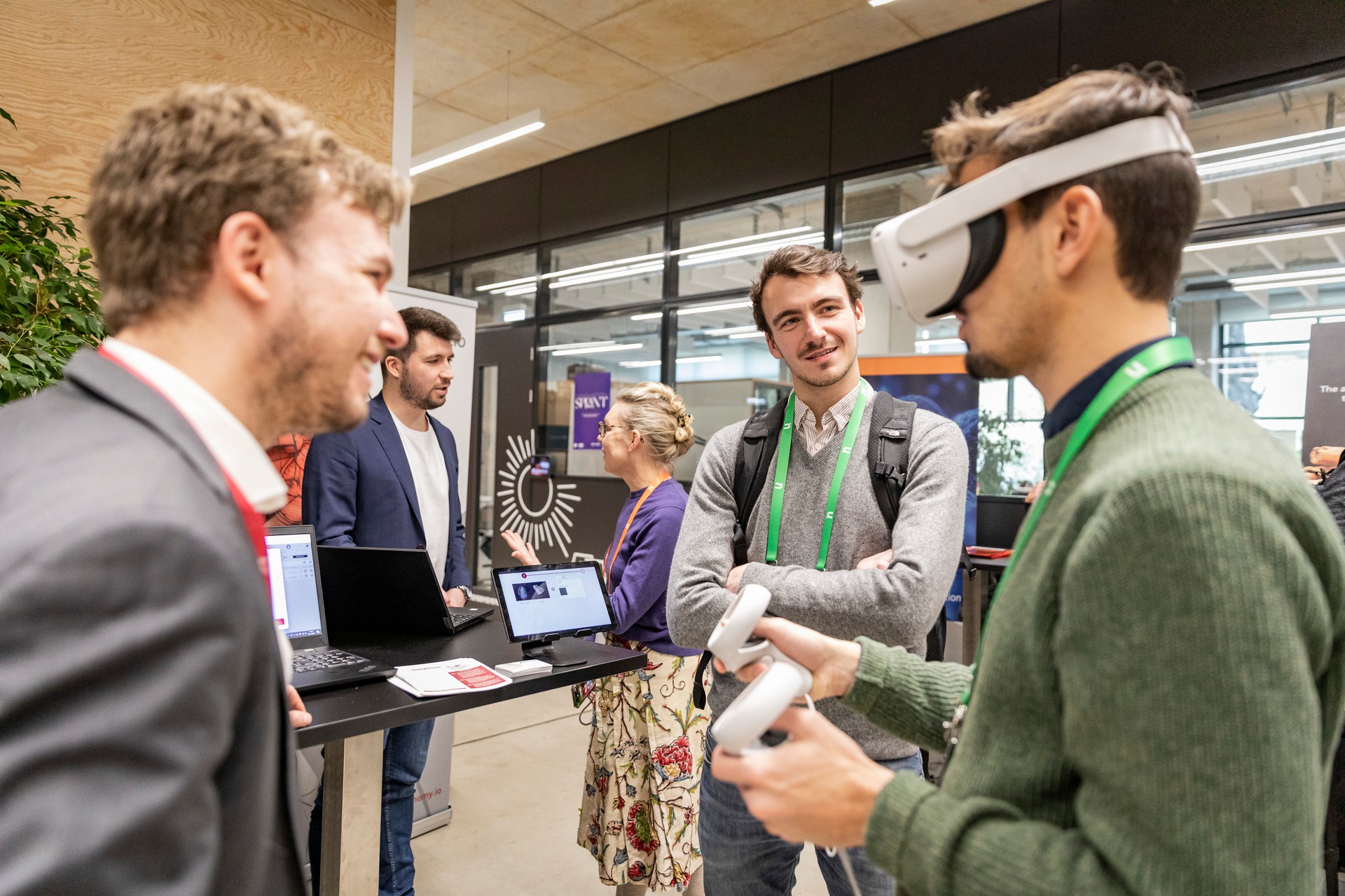 © Bert Willer
Your Effortless Path to Measurable Start-up Corporate Collaboration
Venture clienting is an innovative collaboration model where established companies act as clients to ventures (start-ups), validating and potentially purchasing start-up solutions while nurturing lasting relationships. With 8+ years of expertise, TechFounders has accelerated 160+ Proof of Concepts (POCs) together with our corporate partners, and 92% of our portfolio start-ups are still in operation. Our approach focuses on pilot facilitation to efficiently address corporate challenges. From identifying relevant search fields, globally scouting and matching start-ups, to facilitating pilots and solution adoption, we aim at delivering tangible results for our corporate clients.
Our Proven Four-Step Approach
Guiding Corporates on their Journey to Innovate with Start-ups
Step 1:
Discover & Source
Identify areas of need for corporate innovation. Globally scout the most promising start-ups in those areas.
Step 2:
Matchmaking
Support in the selection of a fitting start-up for collaboration. Give access to the whole innovation ecosystem.
Step 3:
Pilot
Facilitate the collaboration between selected start-ups and corporates, track progress and outcomes.
Step 4:
Scale
Evaluate pilot outcomes, support start-ups on acceleration, and facilitate the transfer to long-term collaboration activities.
Elevate Corporate Success with our Unique Benefits
We deliver effective matchmaking within 2-4 months, from initial search field definition to start-up selection, with simplified legal procedures.

We source globally the best start-up solutions and teams to fit your specific challenges.

We support a lean setup for new and establised venture client units and their long-term operations.

We facilitate our extensive UnternehmerTUM network for access to early and later stage start-ups, as well as deep technical and industry expertise, resources and cross-industry collaboration within the corporate community.

We ensure rapid access to the latest deep technology trends and entry into new markets with innovative products.

We offer opportunities to test, develop and purchase technical solutions from market-ready start-ups.
Ready to Thrive in Start-up Corporate Collaborations?
Speak with our Managing Partners!